Back 2 School Run '11 – Wrap-Up
The 7th annual Back to School run was held on the weekend of September 16-18th, 2011 in Up State New York, consisting of three days of getting together, two nights of camping and one day of off-roading at one of the best tracts of private property available.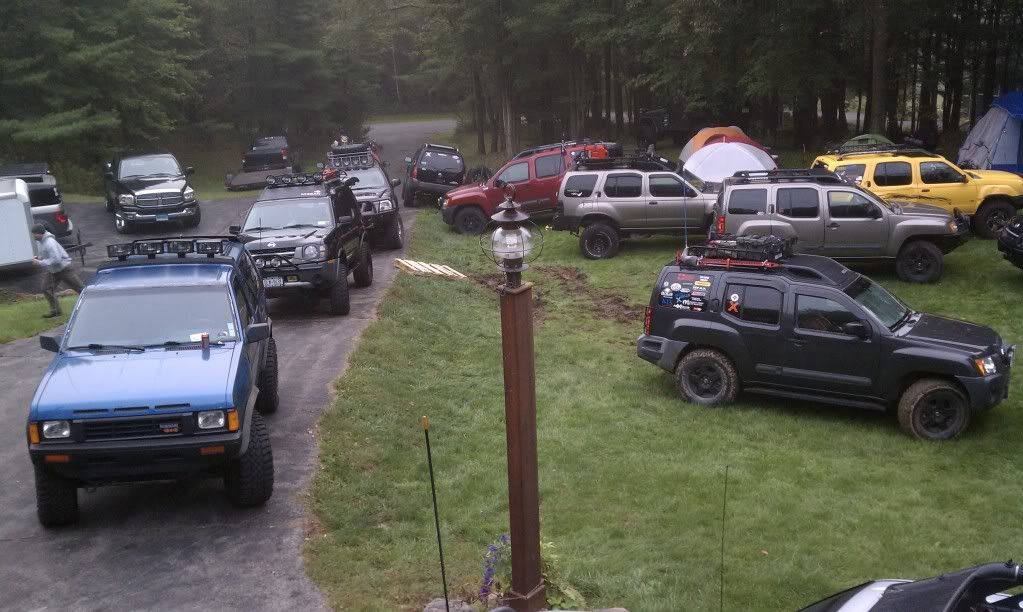 The event was attended by 50+ members and guests, with 30+ trucks consisting of 1st and 2nd generation Xterras, Jeeps, a full size Blazer and a heavily modified Tracker. Thanks to hurricane Irene, the property was more challenging than is normally the case, which proved that only ¼ inch of mud in one area lead to winching at least half of the trucks in the group. Although this might have been more than some drivers would have liked, every attendee had a great time and, once again, the property offered something to challenge drivers of any skill level, making for the perfect way to close out the season.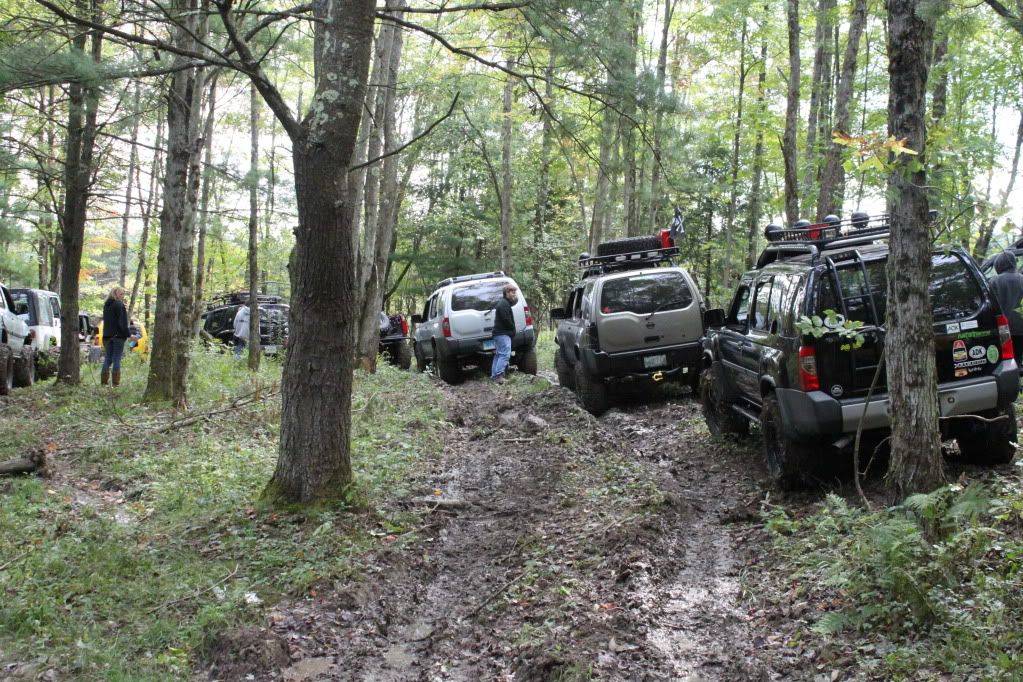 After a great day of wheeling, the attendees were treated to a meal that consisted of smoked ribs and pulled pork that had been slow roasted overnight, homemade side dishes and desserts provided by many of the members, meaning that all diets were blown for at least a few hours.
The main portion of the event concluded with the post dinner raffle, which provided the attendees the opportunity to win items supplied by our incredible sponsors. Donations ranged from gift certificates to a popular restaurant near Rausch Creek Off Road park, off-road gear, camping supplies, truck parts and gifts certificates that could be used to purchase items for  off-road trucks, tow rigs or daily drivers. This breadth of support from our sponsors reflects the benefits that we strive for when requesting sponsorship and, thanks to their incredible generosity, we were able to provide our attendees with an incredible event and make this the best Back to School run yet. While we strive to make the event the best of the year, it's our sponsors who make it even better.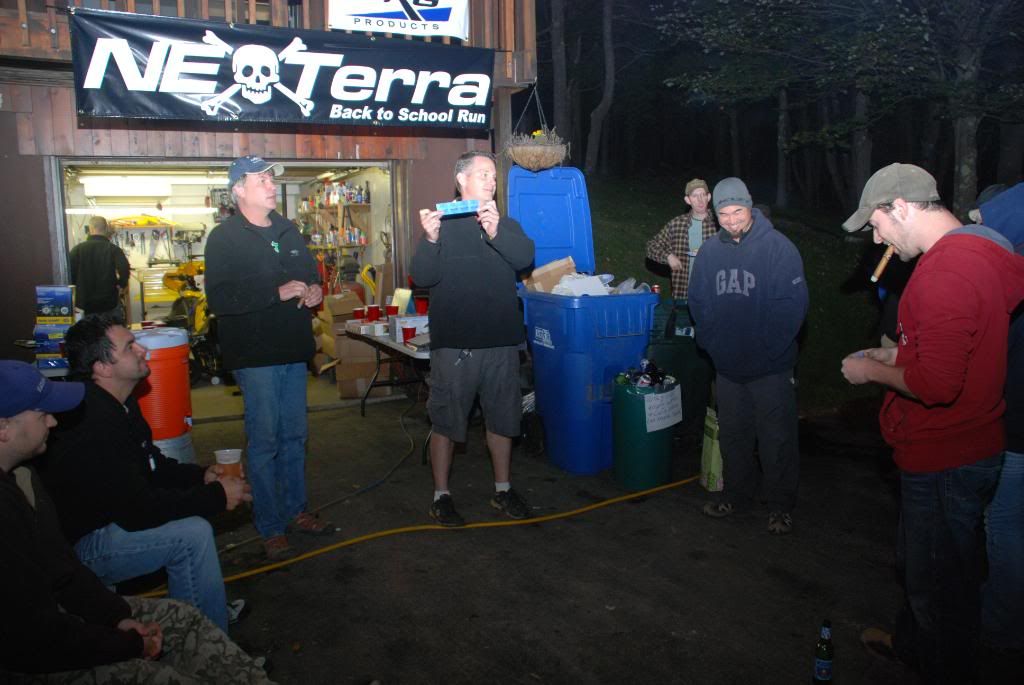 Thank you to all who attended! We hope you had a great time, and we hope to see you again at our next event!
For more pictures from our attendees, check out this thread:
http://www.nexterra.org/forums/viewtopic.php?f=49&t=5923
Also, be sure to check out this video made by one of our attendees – Eric Romeo.